The

Secret

is in the

Clinically Formulated


Ingredient Matrix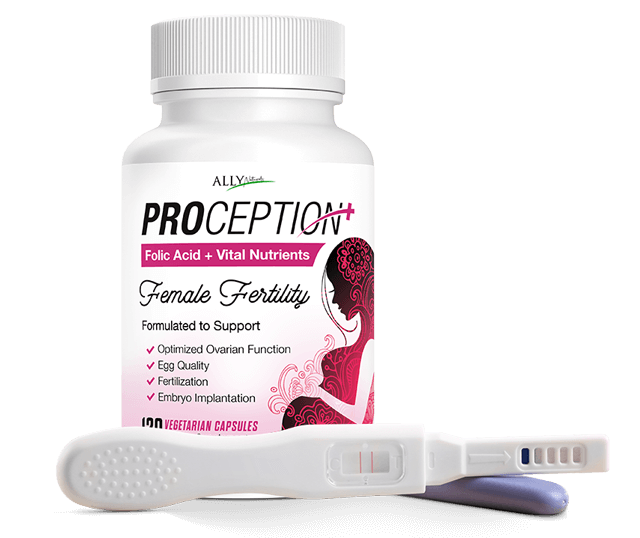 Proven, time-tested ingredients to naturally support your reproductive health and your baby's development – which are essential in increasing your chances at a successful pregnancy.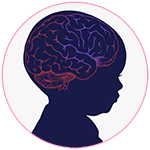 Folic Acid & Vitamin B6
Folate or folic acid contributes to normal maternal tissue growth before and during pregnancy, which aids in egg cell fertilization and implantation. It also plays a vital role in the development of your baby's brain and spinal cord ₍₃₎.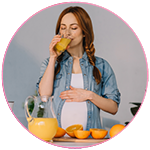 Vitamin C
This essential vitamins promote iron absorption, progesterone production, menstrual regulation, and normal ovulation ₍₄₎. Its immunity-boosting and antioxidant properties also play a big factor in supporting egg quality & health.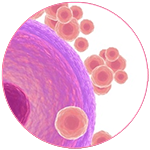 Choline & Vitamin B2
Studies have shown that Choline can help reduce risk for cardiovascular disease and miscarriage, as well as improve egg health and embryo quality ₍₅₎. Choline may also have a very long-term impact on memory and brain function of your baby.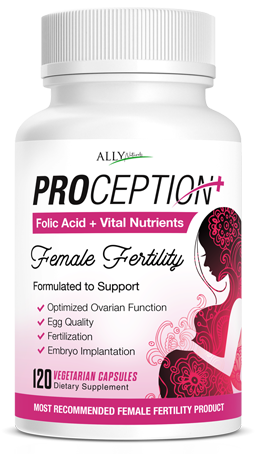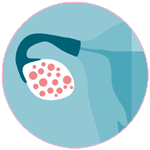 Inositol
Up to 72% of women experience hormonal imbalance. Studies have shown that Inositol can help women who experience cycle issues by aiding in improving insulin function ₍₆₎, lowering blood pressure, regulating cycles, and promoting ovulation ₍₇₎.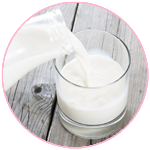 Calcium
You probably already know that calcium is a mineral we need for healthy bone function, but it also plays a role in hormonal balance. Research also found that Calcium helps lower the risk of developing ovulatory problems ₍₈₎.

Magnesium
Magnesium deficiency is common in women with fertility issues and imbalance. Studies on Magnesium have shown that it can improve insulin resistance ₍₉₎ and reduce inflammation ₍₁₀₎. It also helps decrease stress and improve sleep ₍₁₁₎, as well as help prevent headaches and cramps that can come with pregnancy.

Regular Cycles
Promotes regular menstrual and ovulation cycles
Egg Quality
Vital nutrition to help improve egg health and quality

Fertilization
Helps increase natural fertilization rates

Embryo Implantation
Aids in reducing the risk of miscarriage
We answer your frequently asked questions.
Each order is backed by our unconditional 30-day money-back guarantee, so you can try it RISK FREE. 
"I HIGHLY recommend trying these if you're looking to get pregnant"​
"After 10 years of no luck and being 36, I was ready to give up. I discovered Proception Plus this past October and began taking them every day. A few weeks later I took a test and here I am, 12 weeks pregnant and beyond excited!"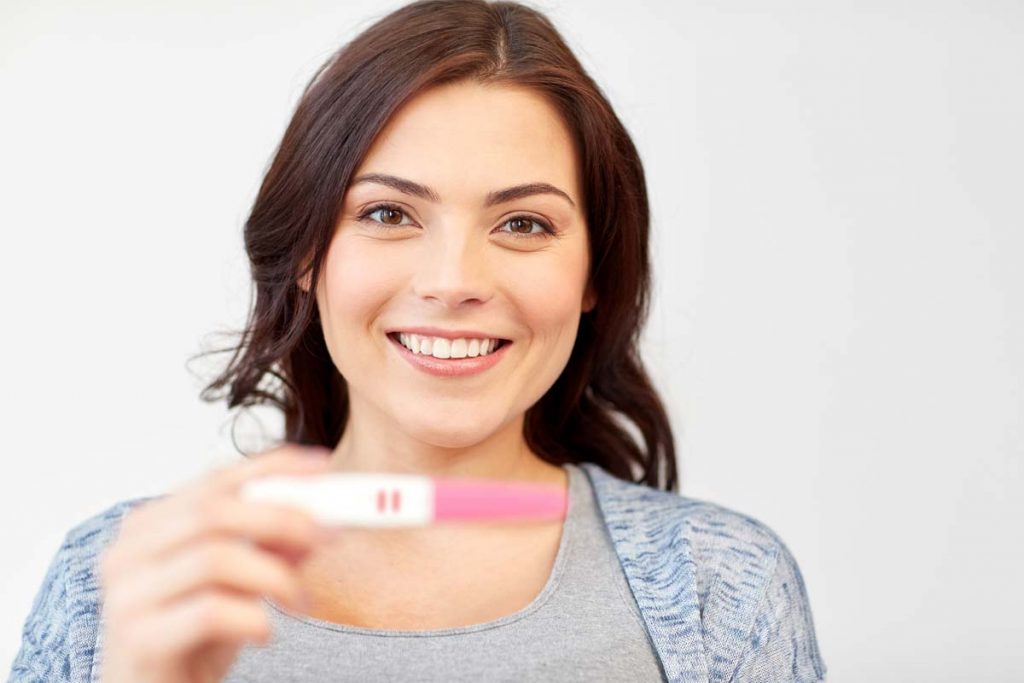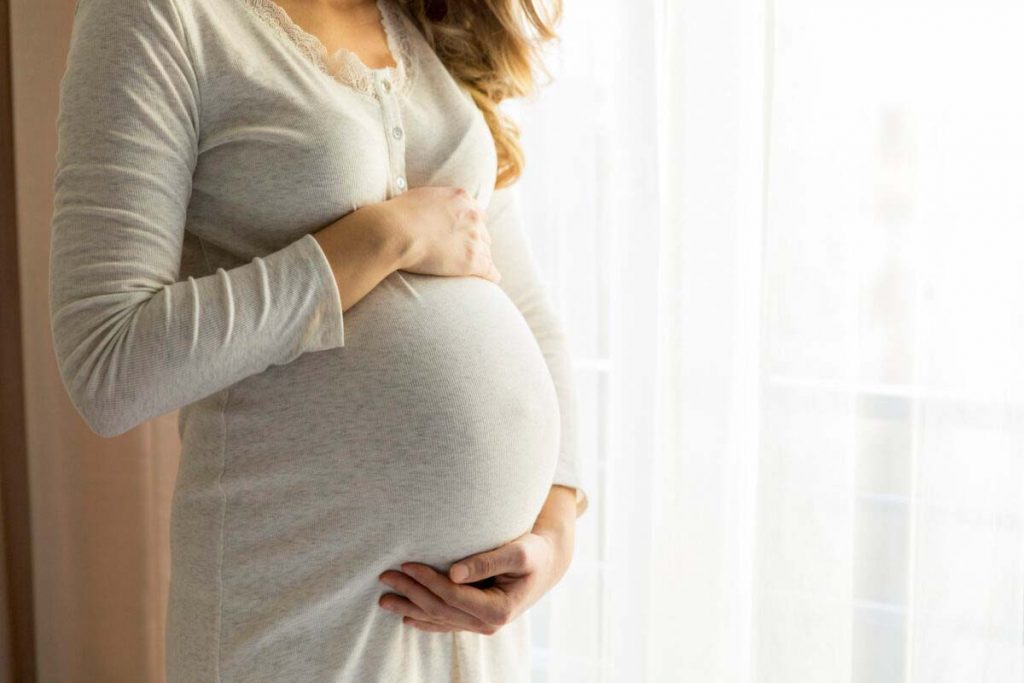 "I can't say enough AMAZING things about this product"
"I believe was truly how my husband I got pregnant after 14months of trying. We literally tried everything before this. I kid you not: basal temperature monitoring, ovulation kits, diet changes, plexus and even two unsuccessful rounds of Clomid. With Proception Plus, I was pregnant before I finished the first bottle. I know what it feels like to struggle with fertility please, PLEASE give this a try... you have nothing to lose and an amazing blessing to gain."
Health. Vitality. Happiness. Joy.
RADIATE PURE JOY AND HAPPINESS
WITH ONE QUICK, 5-MINUTE APPLICATION.
Every woman looks her best when she's happy. For that reason, all three Boomsticks are designed to give you that look of health, vitality, happiness and joy.
Start with Boomstick Glo to moisturize your face with all-natural ingredients direct from the beehive. Then apply Boomstick Color to your cheeks, forehead, neck, and décolleté to give yourself a look of excitement. Finally, add a little glamour to your skin with Boomstick Glimmer.
The result? An all-natural look that shows off your unique beauty in less than 5 minutes.
100% NO-RISK MONEY BACK GUARANTEE
What are people saying about Proception Female Fertility?