Formulated with
Clinically Validated
Ingredients to Help you Conceive a Healthy Baby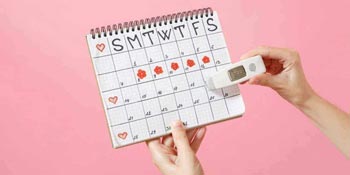 Boost Fertility up to 100%
1 in 6 Couples Experience Infertility
Which is why we created PROCEPTION+ to provide full-spectrum nutritional support to help boost fertility up to 100% and improve your chances to conceive.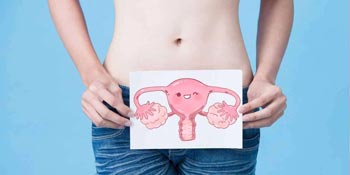 Support your Baby's Development and Help Prevent Birth Defects
The CDC reports 300,000 children a year are born with neural defects ₍₃₎ because of insufficient preconception nutrition.
Proception+ is specially formulated for pre-conception with clinically-validated nutrients that create the most fertile environment and support a healthy pregnancy.
Pure & Safe Formula
No Fillers, Binders or Artifical Ingredients
Our supplements are 100% pure and safe for you and your baby – made completely free of fillers, binders, and artificial ingredients.
Join the thousands of men and women who have already welcomed little bundles of joy into their lives.
Help create the right environment and support the development of the egg, womb, and the hormonal system – which are essential in increasing your chances at a successful pregnancy:
Optimized Ovarian Function
Promotes regular menstrual and ovulation cycles.
Egg Quality
Vital nutrition to help improve egg health and quality.

Fertilization
Helps increase natural fertilization rates.

Embryo Implantation
Aids in reducing the risk of miscarriage
Clinically-Validated Nutrition For Her
Proven, time-tested ingredients help support your reproductive health and your baby's development needs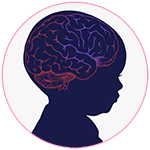 Folic Acid
Folate or folic acid contributes to normal maternal tissue growth before and during pregnancy, which aids in egg cell fertilization and implantation. It also plays a vital role in the development of your baby's brain and spinal cord ₍₃₎.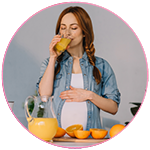 Vitamin C
This essential vitamin promotes iron absorption, progesterone production, menstrual regulation, and normal ovulation ₍₄₎. Its immunity-boosting and antioxidant properties also play a big factor in supporting egg quality & health.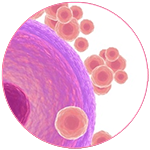 Choline
Studies have shown that Choline can help reduce risk for cardiovascular disease and miscarriage, as well as improve egg health and embryo quality ₍₅₎. Choline may also have a very long-term impact on memory and brain function of your baby.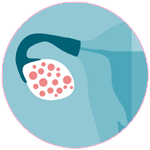 Choline
Up to 72% of women with PCOS experience infertility. Studies have shown that Inositol can help women who experience PCOS by aiding in improving insulin function ₍₆₎, lowering blood pressure, regulating cycles, and promoting ovulation ₍₇₎.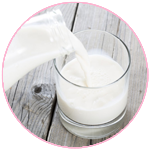 Calcium
You probably already know that calcium is a mineral we need for healthy bone function, but it also plays a role in hormonal balance. Research also found that Calcium helps lower the risk of developing ovulatory problems ₍₈₎.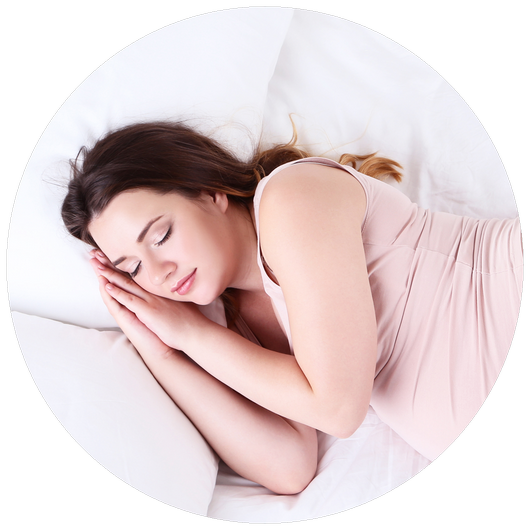 Magnesium
Magnesium deficiency is common in women with PCOS. Studies on Magnesium have shown that it can improve insulin resistance ₍₉₎ and reduce inflammation ₍₁₀₎. It also helps decrease stress and improve sleep ₍₁₁₎, as well as help prevent headaches and cramps that can come with pregnancy.
Developed with clinically-validated nutrients, PROCEPTION+ for men provides necessary vitamins and minerals like Vitamin C, Lycopene, and Zinc that support fertility, sperm quality, and overall male reproductive health:

Increase Sperm Count
Helps to Naturally Increase Sperm Production up to 100%.

Enhanced Motility
Faster swimmers help increase fertilization rates
Improve Sperm Quality
Healthy sperm contribute to healthy babies

Promote Male Fertility
Increased vitality, virility and sex drive.
Clinically-Validated Nutrition for Him
Proven, time-tested ingredients help support your reproductive health and your baby's development needs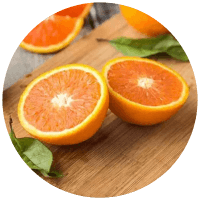 Vitamin C
This essential vitamin promotes significantly improved sperm count and motility, while reducing the numbers of deformed sperm cells. It's immunity-boosting and antioxidant properties also protect your health from oxidative stress.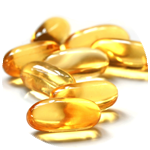 Vitamin E
Along with other antioxidants, Vitamin E is an essential nutrient helps protect the sperm's cell membrane from damage. It works with Vitamin C to help promote sperm motility and function.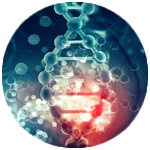 Zinc
Adequate zinc intake appears to be one of the cornerstones of male fertility. Studies have shown that low zinc status or deficiency is associated with low testosterone levels, poor sperm quality and an increased risk of male infertility.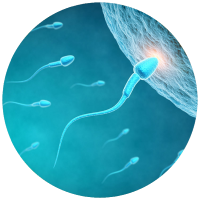 Zinc
For a sperm to fertilize an egg, the sperm must be mobile and swim to the woman's egg. L-Carnatine help spur those sperm into motion and improve their motility.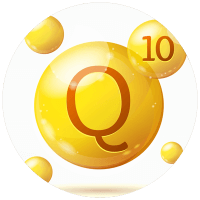 Co Enzyme 10
This antioxidant not only plays a significant role in energy production. CoQ10 has been shown to significantly increase sperm motility as well as sperm count and the overall health of sperm.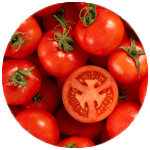 Lycopene
Studies show that Lycopene can boost sperm count by up to 70 percent, as well as improving sperm shape and motility, and conferring other benefits on the male reproductive system.

Money Back Guarantee
If for some reason you don't love PROCEPTION+, we include every purchase with a 30-Day no questions asked money-back guarantee.
FREE SHIPPING ON ALL ORDERS
(Shipping restricted to USA)
Basic Package
Starter Package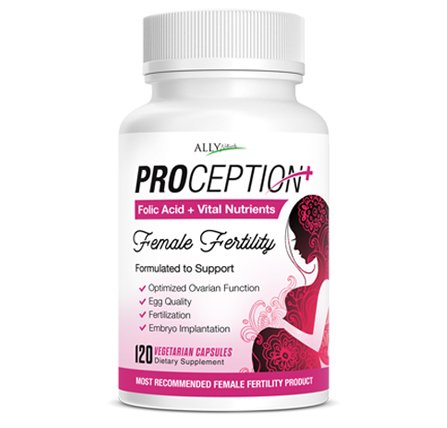 PROCEPTION+ provides essential nutritional support to boost your fertility and help support a health pregnancy and baby

Buy 2 Get 1 Free
Best Value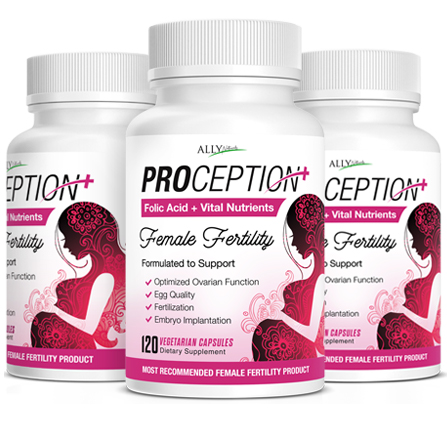 PROCEPTION+ provides essential nutritional support to boost your fertility and help support a health pregnancy and baby

Bundle Package
Most Popular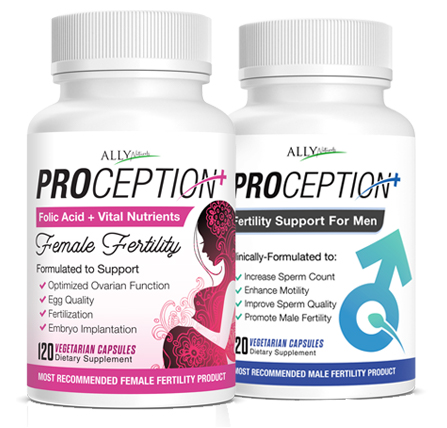 PROCEPTION+ provides essential nutritional support to boost your fertility and help support a health pregnancy and baby

Real Stories from Real Customers
Jillian S.
"I thought it was a little too good to believe, but the price was reasonable so I added them to my prenatal routine. At this point, I was just hoping to regulate my cycle for easier chart ovulation. Well…My next period never showed up, despite all the usual signs of PMS. So after a week I took a pregnancy test…Positive! I was pregnant before I finished the bottle, seriously! I can't guarantee you'll conceive from taking this supplement, but I CAN tell you there are now 2 different women I know that are now planning to have two beautiful children because of this product."
Melissa K.
"My husband and I have been trying to conceive for years with no luck. We even saw several fertility specialists but no results. I heard about these from a friend and thought there was nothing to lose, so we started taking them (men and women variants) and got pregnant a month later! I got pregnant naturally at 42 years old! I couldn't believe it at first, but the tests prove it. I really think these helped big time!"
Dianna P.
"Recommended for women with polycystic issues! This product is amazing! I have been trying to conceive for almost a year. It wasn't easy with my hormonal issues and irregular cycles. We were on our 4th bottle when I got pregnant. It made my acidity go away too, which was a big thing. It's not an instant cure, but I truly believe it works. I highly recommend this to women diagnosed with hormonal imbalance."