Get Your Kit & Save 50% Off Retail Price Today!
Increase Fertility Up to 100%

Pregnant before I finished the bottle! – Jillian S.
Improve Egg Health and Quality
Aids with Infertility Issues
Supports Embryo Implantation
Promotes Regular Cycles
Help Boost Count up to 100%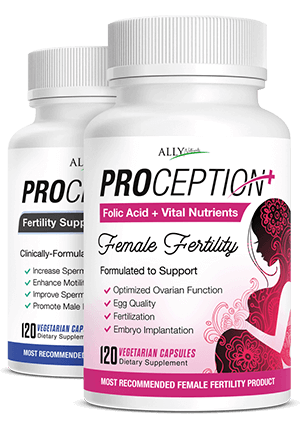 Helping Couples Around the World Get Pregnant
I've been trying for 9 years. I'm still on my first bottle and I have ovulated which I haven't been able to do on my own… YES IT WORKS.
Yes they work! I got mine three weeks ago & now I'm pregnant! I just found out I was pregnant yesterday and I cannot be happier. Thank you thank you!!!
I bought these and after taking them for 3 months, we finally got pregnant. If I gave up after the first bottle, I know I wouldn't be pregnant right now. Just keep trying ladies and don't give up ♥
After using one bottle, I got pregnant. Took 3 different tests and they were all positive. I was skeptical at first but I'm so glad I gave it a chance.
Having infertility issues made conceiving extremely difficult for us and for 2 years we kept trying without success. I gave Proception Plus a try and got pregnant 4 months after taking this pill ♡
Got my much awaited Positive 4 weeks after starting these. Didn't even finish the whole bottle. Highly recommend.
I tried several other brands before that didn't work and I was ready to swear off pills forever. My friend tagged me on their post so I decided to try one last time… and I'm so glad I did because we finally got pregnant after 2 weeks!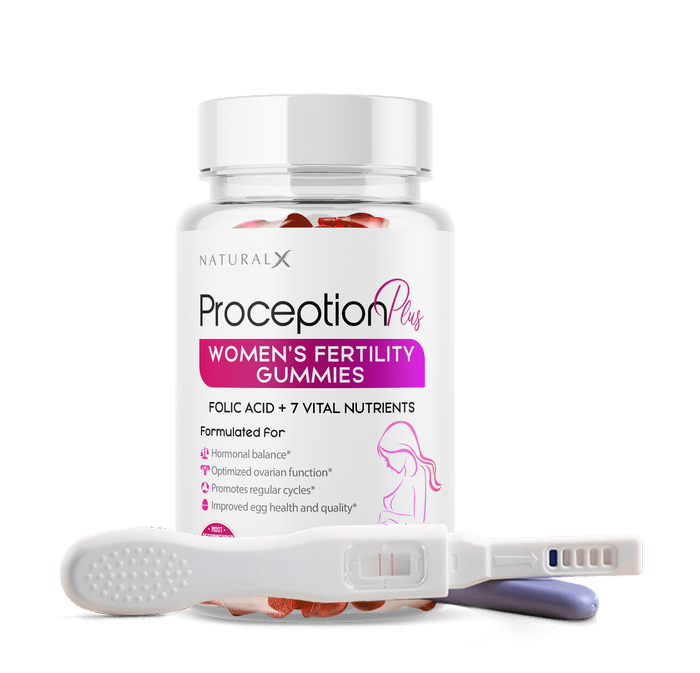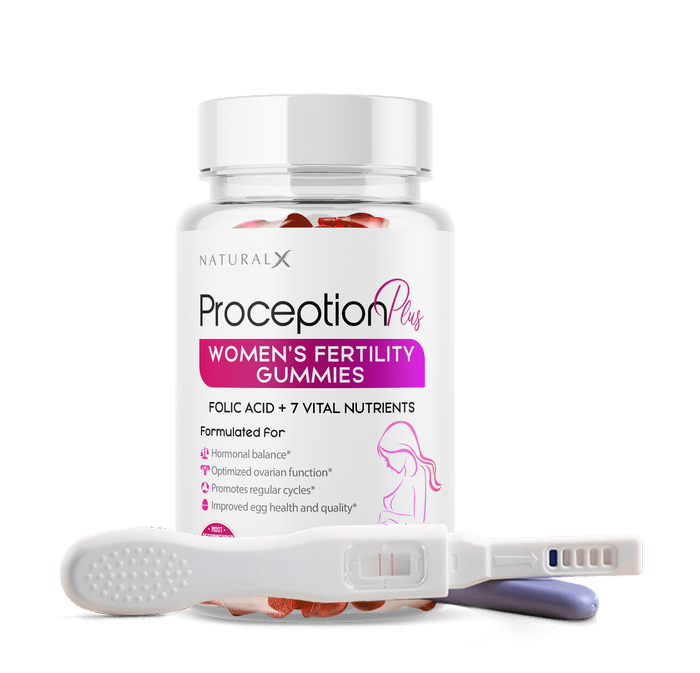 Why is Proception Plus
So Popular?
Why is Proception Plus
So Popular?
Proception Plus was formulated by top fertility experts with a goal to develop the best natural fertility solution for couples trying to conceive. Our unique combination of clinically-validated ingredients has helped couples around the world get pregnant when other options have failed.
Numerous clinical studies have shown how preconception health and preparation are essential in boosting fertility and decreasing birth defects. Healthy parents make healthy babies! Give yourself the best chance at conception with Proception Plus today.
Proception Plus Ingredients Featured in

PROCEPTION PLUS INGREDIENTS FEATURED IN

The

Secret

is in the

Clinically Formulated


Ingredient Matrix
Proven, time-tested ingredients to naturally support your reproductive health and your baby's development – which are essential in increasing your chances at a successful pregnancy.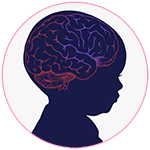 Folate
Folate or folic acid contributes to normal maternal tissue growth before and during pregnancy, which aids in egg cell fertilization and implantation. It also plays a vital role in the development of your baby's brain and spinal cord ₍₃₎.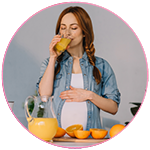 Vitamin C
This essential vitamins promote iron absorption, progesterone production, menstrual regulation, and normal ovulation ₍₄₎. Its immunity-boosting and antioxidant properties also play a big factor in supporting egg quality & health.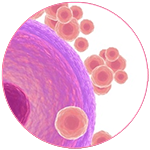 Niacin
Niacin plays a role in the production of hormones such as estrogen and progesterone, which are important for fertility. It also helps improve blood flow, which can help improve the health of reproductive organs (5).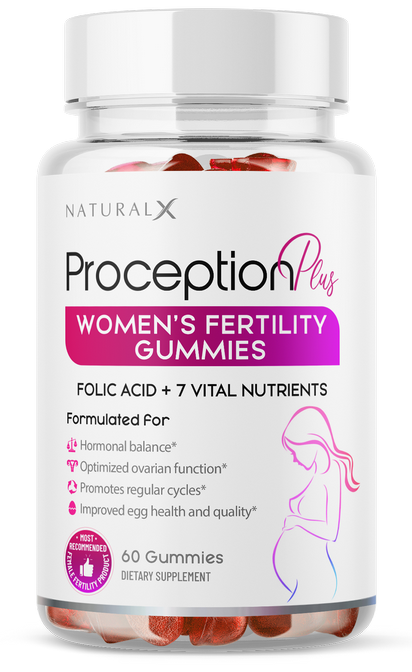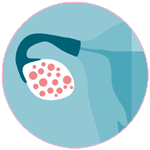 Inositol
Up to 72% of women experience hormonal imbalance. Studies have shown that Inositol can help women who experience cycle issues by aiding in improving insulin function ₍₆₎, lowering blood pressure, regulating cycles, and promoting ovulation ₍₇₎.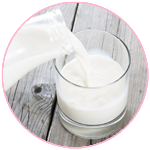 Vitamin B6 and B12
Vitamin B6 and B12 can help regulate the menstrual cycle, improve egg quality, and improve embryo implantation (8).




Pantothenic Acid
Pantothenic acid is important for producing hormones such as estrogen. It may also help improve egg quality and reduce the risk of miscarriage (9).

Regular Cycles
Promotes regular menstrual and ovulation cycles
Egg Quality
Vital nutrition to help improve egg health and quality

Fertilization
Helps increase natural fertilization rates

Embryo Implantation
Aids in reducing the risk of miscarriage

Scientifically Validated to

Increase Count

up to 100%
Specially formulated for women, Choline Plus contains ingredients that are clinically proven to naturally help baby's brain and spinal cord development, reduce the risk of birth defects, support hormone balance, and promote egg quality.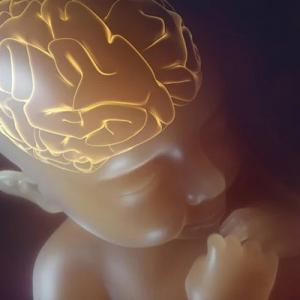 Baby's Brain Development
Choline is an important nutrient that plays a crucial role in fetal and infant development, as it helps your baby's brain and spinal cord develop properly (10).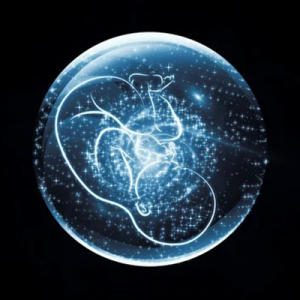 Reduce Birth Defects
Studies have shown that choline can be protective against certain birth defects like spina bifida (11). Plus, it may even protect the fetus from the adverse effects of prenatal stress, fetal alcohol exposure, and more (10).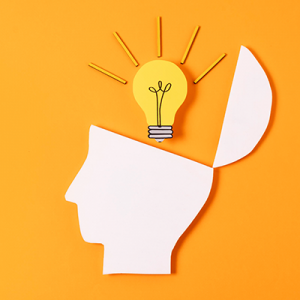 Baby's Long-Term Memory
Research has shown that the intake of Choline before and during pregnancy leads to improved attention and memory in babies throughout their lives (10).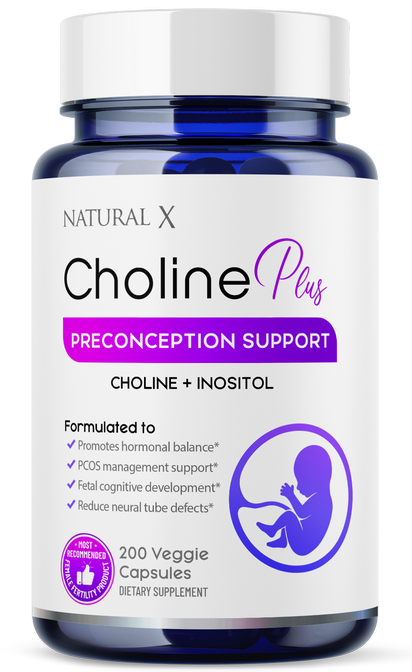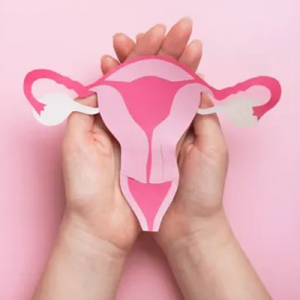 Regulate Hormone Levels
Studies suggest that Inositol supports balanced hormone levels by promoting insulin sensitivity, thereby reducing ovarian exposure to insulin (12).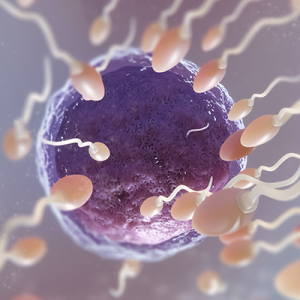 Increase Egg Quality and Embryo Health
Inositol has been shown to improve egg quality in women with PCOS, with a study showing that inositol improved egg quality and resulted in more eggs being able to be fertilized (13).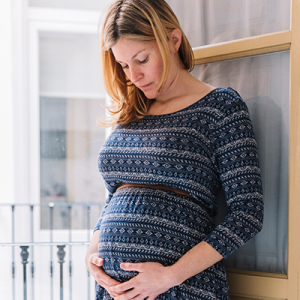 Lowers Risk for Gestational Diabetes
Evidence has shown that Inositol may reduce the risk of developing gestational diabetes (14).
Regular Cycles
Promotes regular menstrual and ovulation cycles

Egg Quality
Vital nutrition to help improve egg health and quality

Fertilization
Helps increase natural fertilization rates

Embryo Implantation
Aids in reducing the risk of miscarriage
Doctor Validated & Therapist Recommended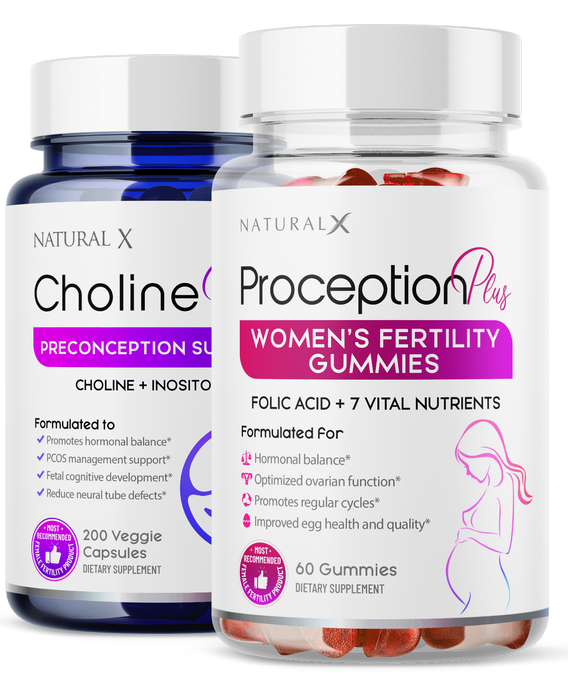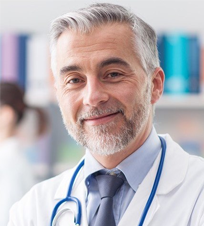 Doctor Validated for Fertility
"As a fertility specialist, I understand how important good quality nutrition is for couples trying to conceive. It can optimize the preconception environment and help couples achieve a successful pregnancy. I recommend a comprehensive fertility supplement such as Proception Plus with relevant dose levels of multi vitamins and minerals when trying to conceive."

Dr. Christopher Elmer
Fertility Specialist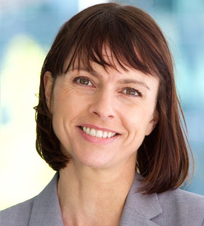 Pain Therapist Recommended
"As a nutritionist working in the area of fertility, I see the need to use a nutritional supplement like Proception Plus to support and prepare for conception. I recommend couples to source formulations containing vital nutrients that are important to support a healthy conception, to meet their needs as there are specific products available for both men and women and those over 35."

Carole Goodkin
Nutritionist

Formulated with
Clinically Validated
Ingredients to Help you Conceive a Healthy Baby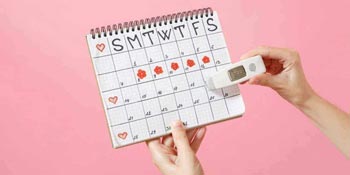 Boost Fertility up to 100%
1 in 6 Couples Experience Infertility
Which is why we created Proception Plus to provide full-spectrum nutritional support to help boost fertility up to 100% and improve your chances to conceive.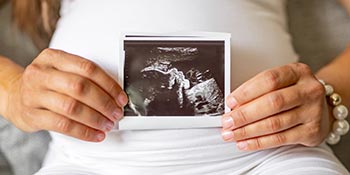 Support your Baby's Development and Help Prevent Birth Defects
The CDC reports 300,000 children a year are born with neural defects ₍₃₎ because of insufficient preconception nutrition.
Proception Plus is specially formulated for pre-conception with clinically-validated nutrients that create the most fertile environment and support a healthy pregnancy.

Pure & Safe Formula
No Fillers, Binders or Artifical Ingredients
Our supplements are 100% pure and safe for you and your baby – made completely free of fillers, binders, and artificial ingredients.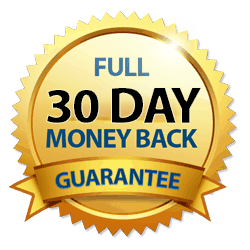 Risk-Free Money Back Guarantee
If for some reason you don't love Proception Plus, we include every purchase with a 30-day no questions asked money-back guarantee.
Special Online Price
Buy a Package Today and
Save 50% off

Retail
FREE SHIPPING ON ALL ORDERS
(Shipping restricted to USA)
* For best results, use Proception+ for a minimum of 3 mos. for full nutrient absorption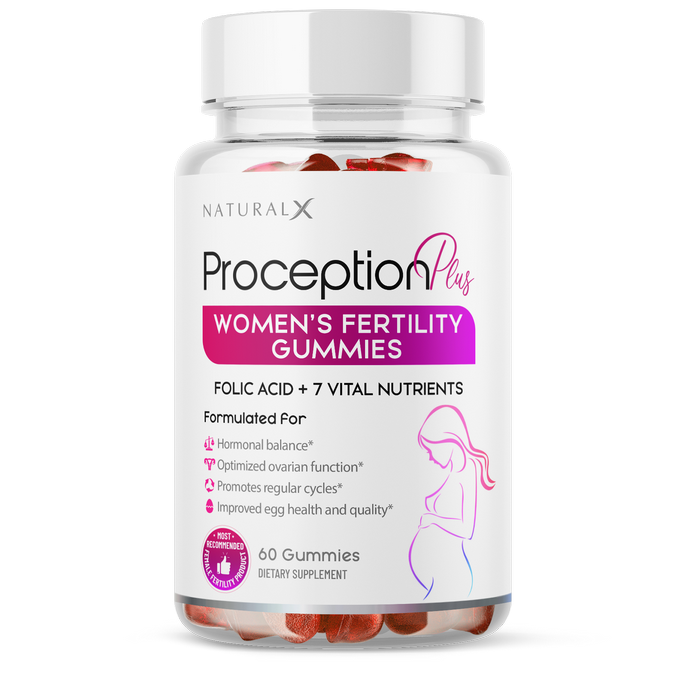 * For best results, use Proception+ for a minimum of 3 mos. for full nutrient absorption
Preferred Customer:
Subscribe & Save - Details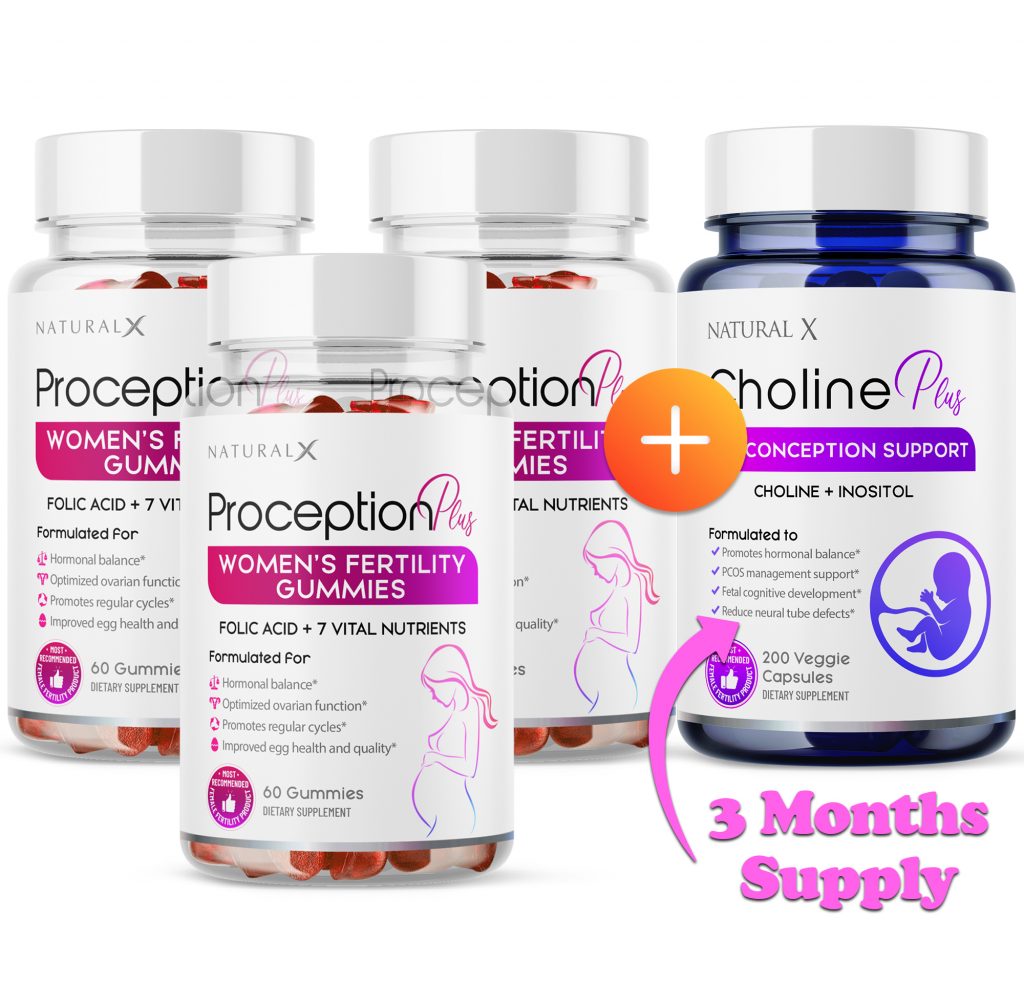 * For best results, use Proception+ for a minimum of 3 mos. for full nutrient absorption
Real Stories from Real Customers
Jillian S.
"I thought it was a little too good to believe, but the price was reasonable so I added them to my prenatal routine. At this point, I was just hoping to regulate my cycle for easier chart ovulation. Well…My next period never showed up, despite all the usual signs of PMS. So after a week I took a pregnancy test…Positive! I was pregnant before I finished the bottle, seriously! I can't guarantee you'll conceive from taking this supplement, but I CAN tell you there are now 2 different women I know that are now planning to have two beautiful children because of this product."
Melissa K.
"My husband and I have been trying to conceive for years with no luck. We even saw several fertility specialists but no results. I heard about these from a friend and thought there was nothing to lose, so we started taking them (men and women variants) and got pregnant a month later! I got pregnant naturally at 42 years old! I couldn't believe it at first, but the tests prove it. I really think these helped big time!"
Dianna P.
"Recommended for women with polycystic issues! This product is amazing! I have been trying to conceive for almost a year. It wasn't easy with my hormonal issues and irregular cycles. We were on our 4th bottle when I got pregnant. It made my acidity go away too, which was a big thing. It's not an instant cure, but I truly believe it works. I highly recommend this to women diagnosed with hormonal imbalance."
1. Thoma, M. E., et al. 2013. The prevalence of infertility in the United States as estimated by the current duration approach and a traditional constructed approach. Fertil Steril 99(5): p. 1324-1331. Accessed on Jan. 2020 from https://www.ncbi.nlm.nih.gov/pmc/articles/PMC3615032/
2. Mayo Clinic. 2019. Infertility. Accessed on Jan. 2020 from https://www.mayoclinic.org/diseases-conditions/infertility/symptoms-causes/syc-20354317
3. U.S. Centers for Disease Control and Prevention. (n.d.). Folic Acid. Accessed on Apr. 2020 from https://www.cdc.gov/ncbddd/folicacid/index.html
4. Luck, M. R., Jeyaseelan, I., and Scholes, R. A. 1995. Ascorbic acid and fertility. Biology of Reproduction 5(2): p. 262-266. Accessed on Jan. 2020 from https://academic.oup.com/biolreprod/article/52/2/262/2761466
5 . Niacin – https://www.ncbi.nlm.nih.gov/pmc/articles/PMC9450921/
6. Özay, Ö. E., et al. 2017. Myo-inositol administration positively effects ovulation induction and intrauterine insemination in patients with polycystic ovary syndrome: a prospective, controlled, randomized trial. Gynecological Endoctrinology 33(7): p. 524-528. Accessed on Jun. 2020 from https://www.tandfonline.com/doi/abs/10.1080/09513590.2017.1296127
7. Nordio M. and Proietti, E. 2012. The Combined Therapy With Myo-Inositol and D-chiro-inositol Reduces the Risk of Metabolic Disease in PCOS Overweight Patients Compared to Myo-Inositol Supplementation Alone. European Review for Medical and Pharmacological Sciences 16(5): p. 575-581. Accessed on Jun. 2020 from https://pubmed.ncbi.nlm.nih.gov/22774396/
8 . B6 and B12 – https://www.webmd.com/baby/guide/eating-right-when-pregnant
9 . Pantothenic acid – https://academic.oup.com/jn/article/63/4/591/4777029
10. Song, Y., et al. 2007. Magnesium Intake and Plasma Concentrations of Markers of Systemic Inflammation and Endothelial Dysfunction in Women. The American Journal of Clinical Nutrition 85(4): p. 1068-1074. Accessed on Apr. 2020 from https://pubmed.ncbi.nlm.nih.gov/17413107/
11. Boyle, N. B., Lawton, C., and Dye, L. 2017. The Effects of Magnesium Supplementation on Subjective Anxiety and Stress—A Systematic Review. Nutrients 9(5): p. 429, accessed on Jan. 2020 from https://www.ncbi.nlm.nih.gov/pmc/articles/PMC5452159
12. https://www.thorne.com/take-5-daily/article/4-benefits-of-inositol-for-womens-metabolic-health-and-hormone-balance
13. https://drbrighten.com/inositol-fertility-benefits/
14. https://www.gestationaldiabetes.co.uk/prevent-gestational-diabetes/